Read It Before You See It: Sexcastle
Sexcastle
Writer & Artist: Kyle Starks
Film Status: Pre-production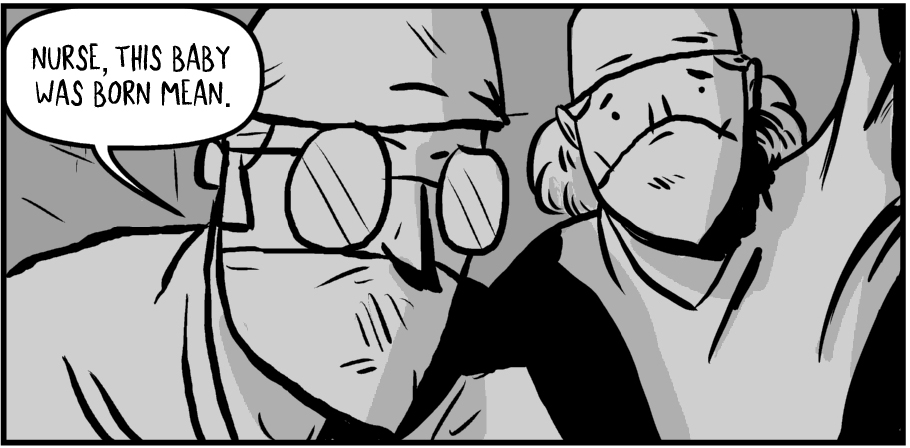 What It's About: Shane Sexcastle emerges from prison (he killed the murderous Vice President, you see) a new man. Rejecting his violent past, Sexcastle retires to a small town in the middle of nowhere. But trouble and Sexcastle go hand-in-hand, and it's not long before the world's greatest assassin is wrapped up in a one-man war against the bad dude who runs the place.
It's Worth Reading Because: Sexcastle is, hands-down, one of the funniest and most entertaining comics I've ever read. It came out in 2014 after a successful Kickstarter campaign, and is easily my favorite comic of that year. Image Comics picked up distribution rights and gave the book a wider release in 2015.
Despite the comedy, don't mistake Sexcastle for a parody. Starks clearly loves 1980's action flicks, and like Shaun of the Dead, Sexcastle both pokes fun at its chosen genre and simultaneously contributes to its canon. Starks's action scenes are brutal, tense, and exciting, making Sexcastle's comedic one-liners all the funnier. Seriously, without giving too much away, this book features what might be my most favorite line of dialogue ever: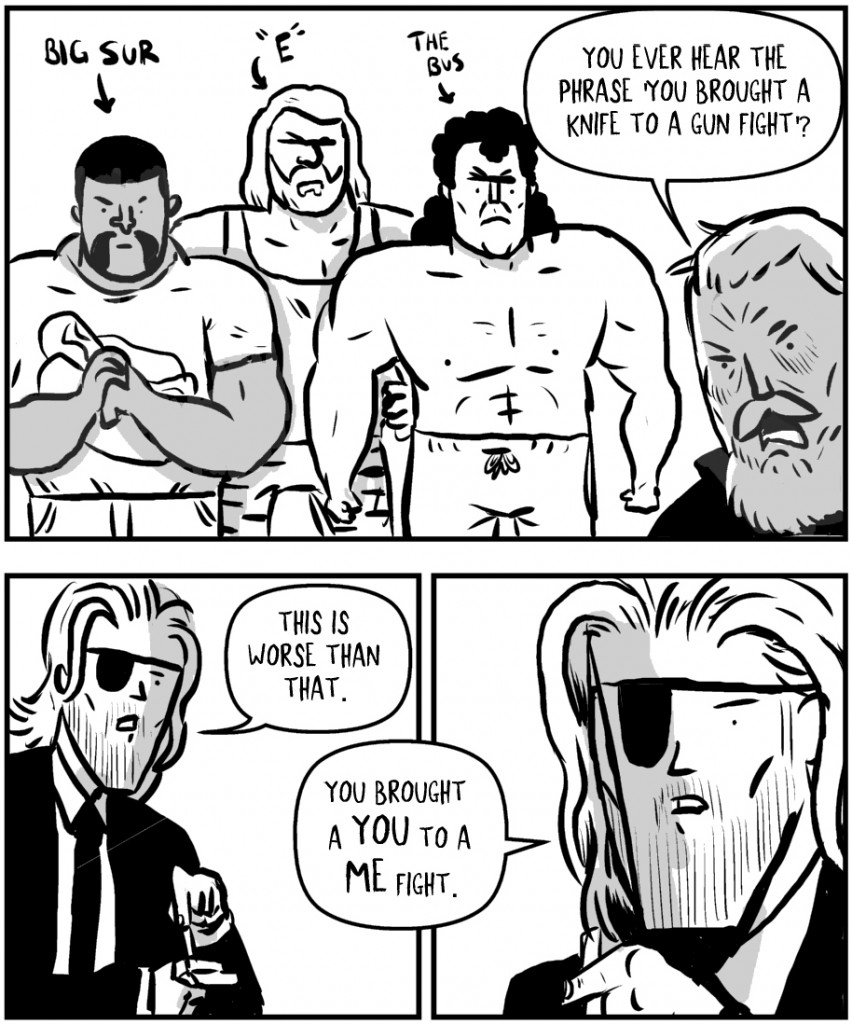 And don't even get me started on "The Dragons." You'll know what I'm talking about when you get there.
What We Know About the Adaptation: Fox picked up the rights, while producers include Anthony and Joe Russo (the directors of Captain America: The Winter Soldier, Captain America: Civil War, and Marvel's upcoming Infinity War duology). Blake Anderson will star, while his Workaholics co-creator Kyle Newacheck will direct.
I've never watched Workaholics (although it just started its sixth season, with a seventh already in the works, so it can't be that bad), but with the Russos involved, the action scenes should be pretty okay at least.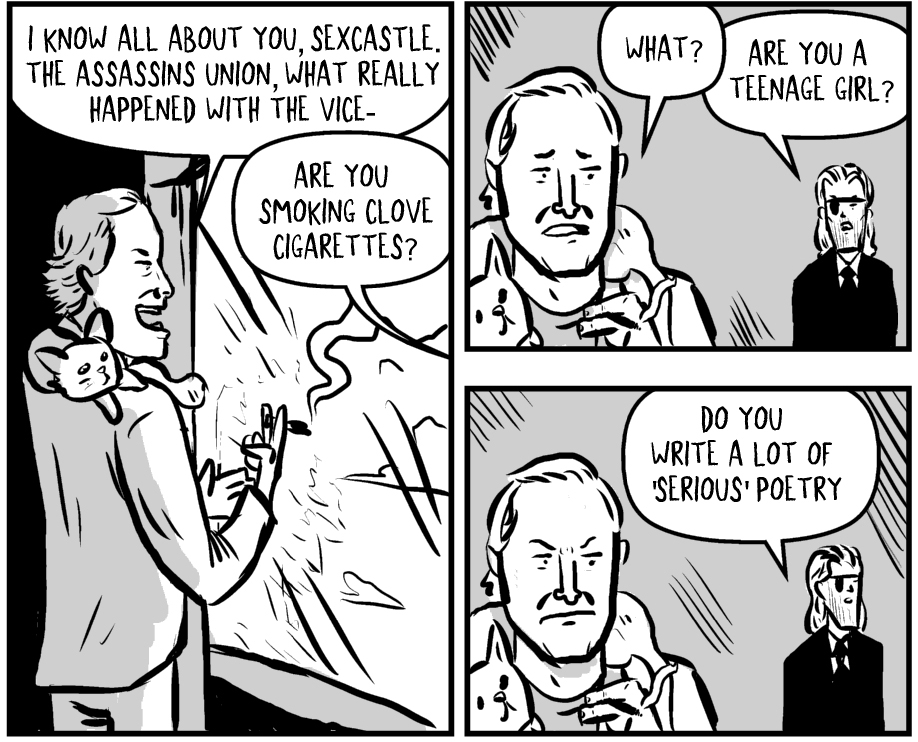 Where You Can Read It: The digital edition is $12 for 180 pages on ComiXology, or you can pick up a copy on Amazon, if you like your Road House-style violence on good old-fashioned paper.